Olympian | Olympian Electric Series | Titleist | Vulcan | Centurion | Titan | Portable Pulling System
Laser Measuring Systems | Mechanical Measuring System
Laser Measuring Systems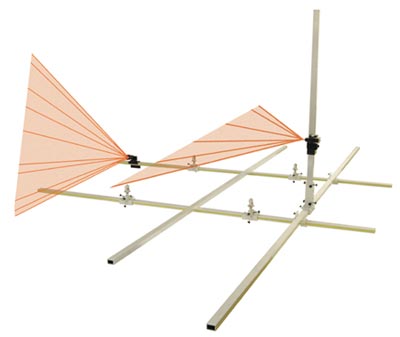 Accessories


The Laser Measuring System
Both one head and two head systems available
These are quick to set up anywhere in the shop.
They provide a solid centerline down the entire vehicle to work from.
They use lasers to allow you to compare side to side measurements and determine exactly how much damage went which direction.
They also make it simple to monitor the repair processes to insure the vehicle is back to factory spec.
An informative data sheet allow for easy recording of the data you are gathering on the damaged areas as well as the corrected readings for a final record to furnish the insurance companies.
So, get started with the insurance companies at the best prices in the industry for top quality 3-D measuring systems from one of today's solid leaders in collision repair.
We have been providing the collision repair industry with top quality from machines and measuring systems for over 20 years and our future is bright. We set the standard in quality, innovation, and price in the automotive industry. We embrace tomorrow as our new beginning every day.